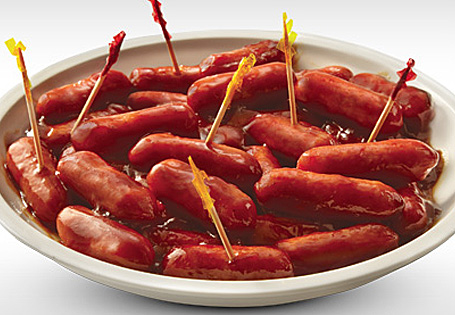 Holiday Cocktail Sausages
Tangy and delicious, always a crowd pleaser.
Directions:
Melt butter in a medium skillet. Add onion and cook over medium heat about 25-30 minutes, stirring often, until onions are brown and caramelized. Use care not to let onions burn. Add sugar and cook until well incorporated, about 5 minutes. Season to taste with salt.
Place caramelized onions and remaining ingredients in a slow cooker. Heat, covered, on high heat until completely warmed through (about an hour), then reduce heat to low until ready to serve. Season to taste with salt and pepper.
Recipe courtesy of Chef Kates,
ALDI Test Kitchen