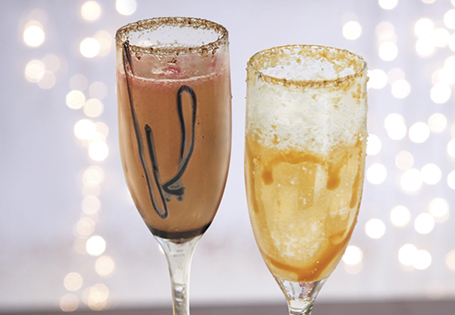 Pumpkin Pie Champagne Cocktail
A cocktail with a graham cracker sugar rim and caramel swirl.
Directions:
In a food processor, combine brown sugar and graham crackers. Wet rim of glass with water and dip into mixture. Set aside.
Microwave caramel for 30 seconds and transfer to a squeeze bottle. Decorate glasses with a swirling pattern.
Divide creamer evenly between the glasses.
Top each glass with champagne and enjoy immediately.
Recipe Courtesy of Chef Alyssa, ALDI Test Kitchen