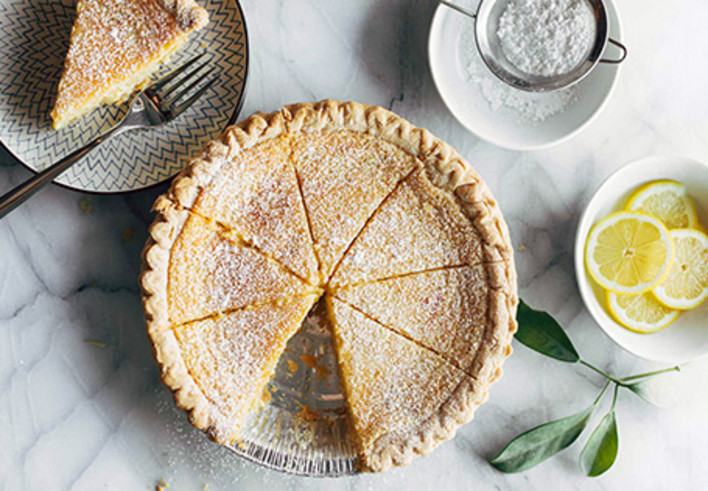 Total Time:
1 hour, 15 minutes
Blender Lemon Pie
Easy, delicious, blender-made lemon pie– perfect for Mother's Day!
Directions:
1. Prep: Preheat the oven to 350 degrees.
2. Blend: Cut the lemon into sections so you can remove the seeds. Put everything in the blender (yes, the whole lemon, rind and everything!) and blend until very smooth. You may still have some very small flecks of lemon rind – that's great.
3. Bake: Pour filling into the pie crust. Bake for 45 minutes or until set. Dust with powdered sugar and fancify the whole thing with a lil lemon slice or twist. Serve warm (it'll be a little looser) or chilled (thicker, more dense, and my personal preference).
Recipe and images courtesy of Pinch of Yum.