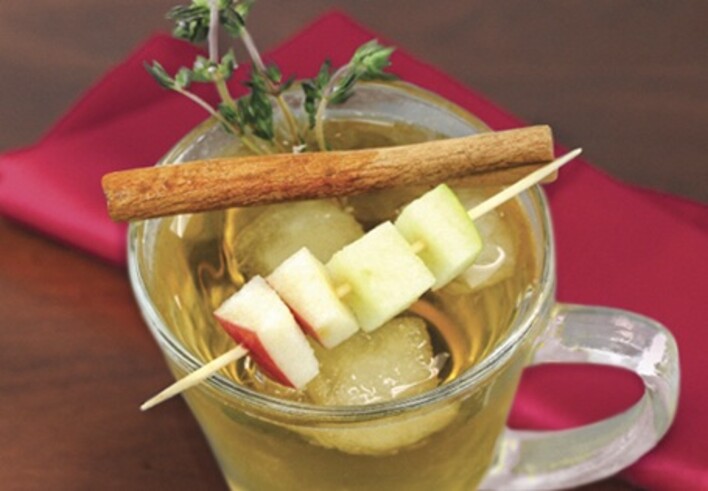 Prep Time:
15 minutes (plus overnight to chill)
Total Time:
35 minutes (plus overnight to chill)
Not Your Momma's Cider
Directions:
In a medium bowl, combine hard cider and 4 cups apple cider.
Pour into ice cube trays. Freeze overnight.
In a medium pot, combine remaining 4 cups apple cider, 2 cinnamon sticks and 8 sprigs of thyme. Bring mixture to a boil. Remove from heat, stir in rum.
Strain mixture into a medium bowl.
Place mixture in refrigerator overnight to cool.
Divide ice cubes and liquid among 4 mugs. Pierce apples with toothpicks, place on rims. Garnish with remaining cinnamon sticks and thyme sprigs.
TIP: Juice a lemon over apples to prevent browning. This drink can also be served hot; remove steps 2 and 5 and serve immediately.


Recipe Courtesy of Chef Audrey, ALDI Test Kitchen