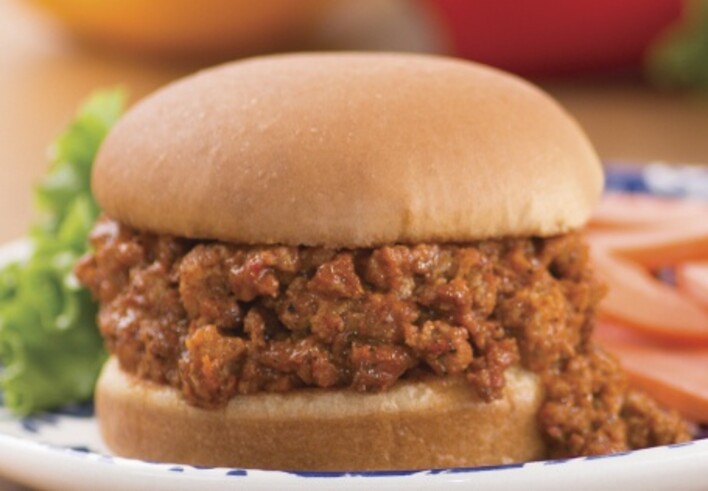 Dad's Sloppy Turkey
A healthy sandwich full of vegetables and flavor that kids will love eating.
Directions:
In a large sauté pan, heat vegetable oil over medium heat. Sauté onion, carrot and celery until softened, about 8 minutes. Add zucchini and red pepper and continue cooking until softened, about 5 minutes.
Stir in tomato paste and cook for 30 seconds. Add spices, stir until fragrant. Transfer vegetable mixture to a blender along with barbecue sauce and chunky marinara. Blend until smooth.
In a large sauté pan, over medium heat, cook ground turkey, about 10 minutes. Stir in sauce, bring to a boil and lower to a simmer. Continue cooking for 10 minutes.
Serve with hamburger buns, or over rice or mashed potatoes.
Recipe Courtesy of ALDI Test Kitchen


Recipes that are Better For You
These recipes are healthier options, crafted with ingredients that are naturally lower in sodium, fat or sugar than traditional recipes.