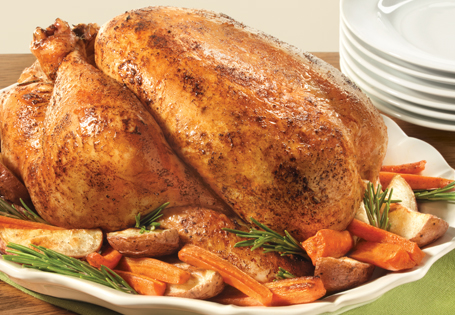 Basic Whole Roasted Chicken
Directions:
Preheat oven to 350º.
In a small bowl, combine the salt, sugar, cloves, allspice and cinnamon. Rub the chicken with the mixture. Cover chicken and refrigerate for 24 hours.
Stuff chicken cavity with the garlic. Place the chicken, breast side down, on a rack in a roasting pan. Scatter vegetables around the pan.
Roast chicken, breast side down for 30 minutes. Baste chicken and vegetables with pan drippings. Turn the chicken breast side up, continue roasting 45 minutes or to an internal temperature of 165º.
Recipe Courtesy of ALDI Test Kitchen