ALDI Savers
Savings on savings on savings.
Looking for the lowest of our low prices? Just look for ALDI Savers.
Twice As Nice Guaranteed.
Your happiness guaranteed.
ALDI Twice as Nice Guarantee. Not satisfied? We'll give you your money back and replace the item. Learn More
Our brands meet or exceed the quality of national name brands.
Check and rechecked for quality and taste.
Our Products are tested over and over to ensure they're as good (if not better) than national leading brands.
Test kitchen standards
Thousands of taste-tests later.
Last year we taste-tested over 30,000 products. Only the best made the cut onto our shelves.
Discover organic items in every store.
Healthful has our heart.
We source delivered-daily produce, fresh meats and fish, and carry an extensive line of organics, gluten-free and vegan foods. Learn More
Thoughtful curated selection.
Best of the rest.
We source only the best for our shelves. That means less time in stores and more savings for you.
Award-winning exclusive products.
#1 for a reason.
With over 1,500 awards and recognitions, critics and experts are in love with our exclusive wines, baby foods, gluten-free products and more. Learn More
ALDI Finds.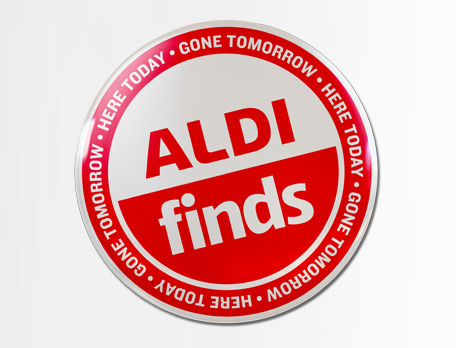 More than just food.
We're so much more than food! Look for our limited-time ALDI Finds. Discover amazing seasonal deals on homegoods and more! Learn More
New at ALDI.
The latest trends.
We're quick to spot the latest must-haves and work hard to bring them to ALDI stores without the trendy prices. Learn More
The customer comes first.
You are our everything.
In addition to amazing quality and low prices, our customer service makes it easy to get answers, warranty and product recall information and more.
No trans fat added, no certified synthetic colors, no MSG added.
Say yes to no compromise.
Every ALDI exclusive is completely free of certified synthetic color, added MSG and partially hydrogenated oils. Learn More
Groceries to your door by Instacart.
ALDI now delivers.
Amazing products at low prices delivered so you can get your fresh favorites whenever you need them. Learn More