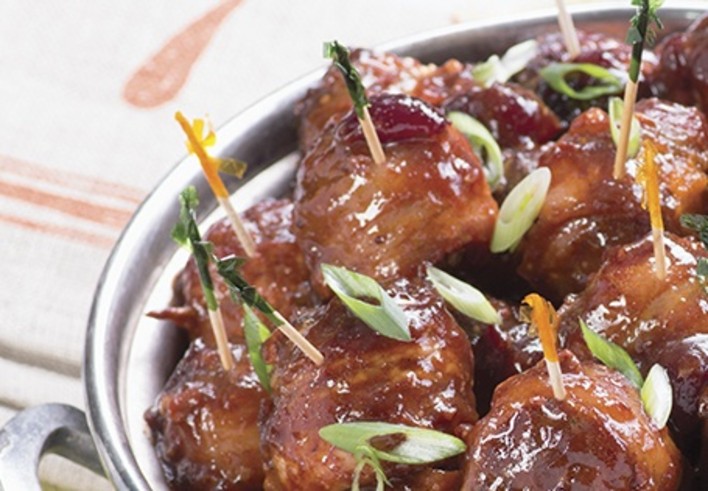 Total Time:
4 hours, 10 minutes
Blitz-Balls
Get in the zone with these jalapeño and cheese-stuffed, bacon-wrapped, organic beef meatballs.
Directions:
Cut jalapeños in half and remove seeds. Divide cheese evenly among jalapeño halves.
Cut each half into 4 pieces. Reserve.
In a small bowl, combine beef and steak seasoning. Divide into 14 evenly sized portions.
Place a stuffed jalapeño piece in center of each meat portion and roll into ball.
Cut bacon slices in half and wrap around meatballs, secure with a toothpick and place in a slow cooker.
In a small bowl, combine cranberry sauce, barbecue sauce, paprika and chili powder. Pour over meatballs.
Cover slow cooker and cook on high for 4 hours.
Remove toothpicks and garnish with green onion. Serve extra sauce on the side for dipping.
Recipe Courtesy of Chef Alyssa, ALDI Test Kitchen