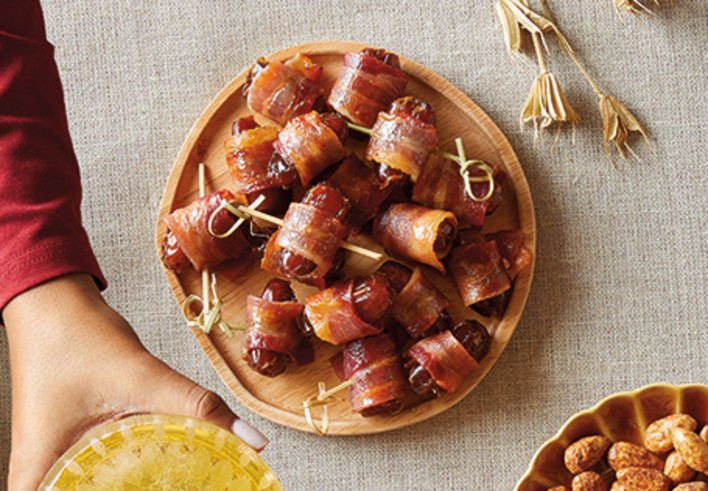 Servings:
3 dozen poppers
Party Poppers
Sweet and savory.
Directions:
Preheat oven to 375°.
Cut dates in half, lengthwise.
Cut brie into bite-size pieces, about the size of a peanut.
Place a piece of brie and 4 almond pieces on open half of date. Place other half on top.
Quarter bacon slices, wrap tightly around stuffed date and secure with a toothpick. Sprinkle with pepper.
Line a baking sheet with foil and place wrapped dates on top. Bake for 15 minutes or until bacon is crispy. Serve warm.
Recipe courtesy of Chef Alyssa,
ALDI Test Kitchen