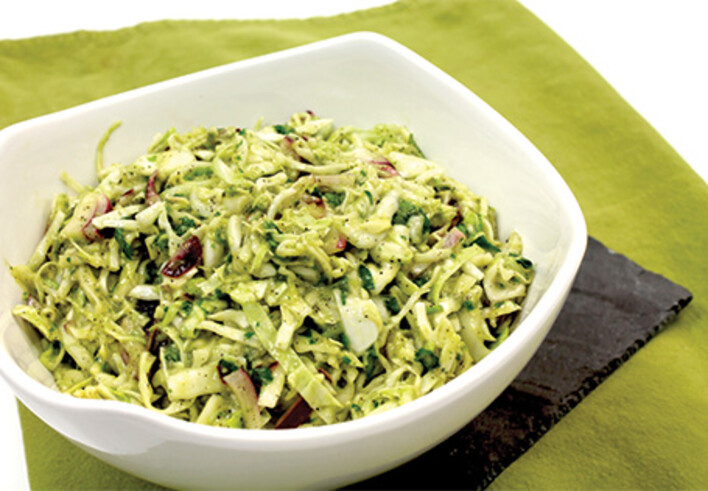 Avocado Mustard Slaw
Creamy avocado-based coleslaw without the mayonnaise.
Directions:
In a small bowl, combine 2 tablespoons vinegar, 1 teaspoon honey and red onion.
In a blender, combine the remaining 1 tablespoon vinegar, 1 tablespoon honey, lime juice, ½ cup chopped cilantro, avocado, Dijon mustard, salt and pepper. Blend until partially smooth, occasionally scraping the sides towards the center. Gradually add the olive oil until smooth. Transfer to a large salad bowl.
Drain the onions, discard the liquid. Add the onions to the avocado dressing.
Add the cabbage and remaining ¼ cup cilantro. Toss until combined.
Recipe Courtesy of Chef Michelle, ALDI Test Kitchen