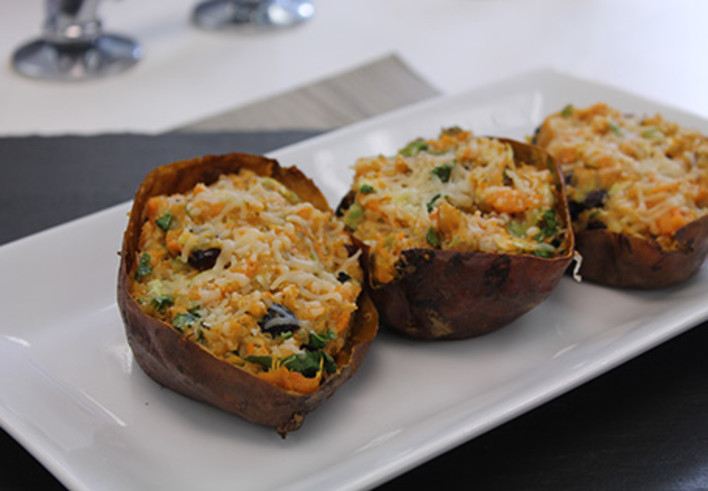 Super Stuffed Sweet Potatoes
Directions:
Preheat oven to 400°.
Slice potatoes lengthwise and hollow out skins. Reserve skins and insides separately.
In a food processor, combine lemon zest, lemon juice, basil, garlic, honey, crushed red pepper, salt and pepper. Slowly drizzle in olive oil until emulsified. Reserve.
In a large mixing bowl, combine sweet potato insides, quinoa, Brussels sprouts, almonds, cranberries and kale. Add ½ cup dressing and stir to combine.
Stuff reserved potato skins with potato mixture. Top with parmesan cheese and bake for 5 minutes or until cheese is melted.
TIP: Use any leftover dressing on your favorite salad; it will store up to one week, refrigerated.

Recipe Courtesy of Chef Audrey, ALDI Test Kitchen