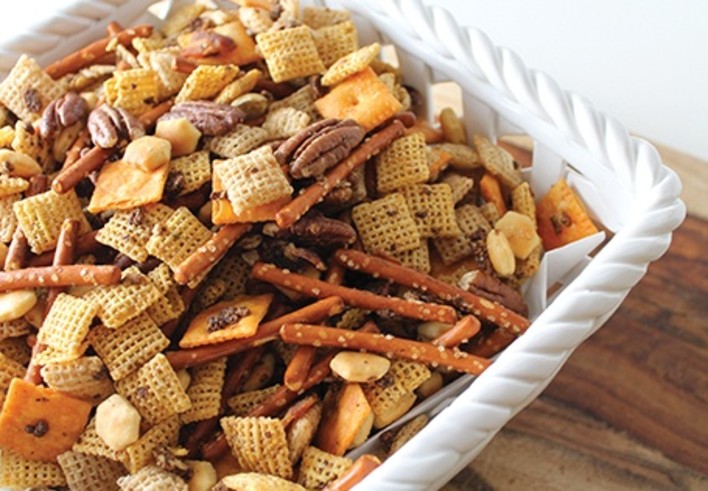 Bacon Ranch Trail Mix
Directions:
Heat oven to 325°.
In a small pan over medium-low heat, cook bacon for 10 minutes or until almost fully cooked, stirring often. Drain bacon grease into a measuring cup, reserve. Place diced bacon into a large bowl.
Combine pretzels, corn squares, rice squares, cheese crackers, oyster crackers and pecans with the bacon. Mix until thoroughly combined.
Add butter to bacon grease. The heat from the bacon grease should melt the butter. If not, microwave for 20 seconds or until butter is fully melted. Add salad dressing mix, Worcestershire sauce, salt, pepper, garlic and onion powder. Whisk until mixture is smooth.
Pour dressing over pretzel mixture and toss to coat. Transfer to baking sheet and cook for 40 minutes, stirring every 10 minutes. Allow to cool completely.
Recipe Courtesy of Chef Audrey, ALDI Test Kitchen