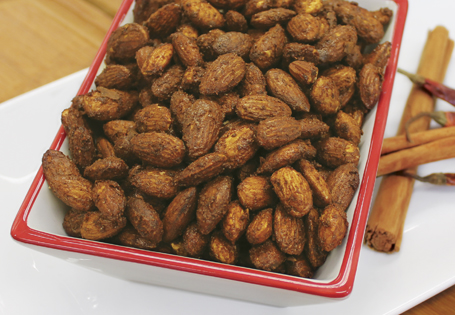 Roasted Spiced Almonds
A sweet and spicy protein snack, sure to please.
Directions:
Preheat oven to 375°.
In a medium bowl, combine all ingredients, stir until coated.
Line a large rimmed cookie sheet with parchment paper. Spread almond mixture on sheet, bake for 27 minutes. Stir almonds every 9 minutes. Allow to cool.
TIP: For best results, refrigerate the leftovers for freshness.
Recipe Courtesy of ALDI Test Kitchen