Chocolate Mug Cake
Three and a half minutes is all it takes for a better-for-you dessert!
Directions:
1. In a medium bowl, add almond flour, baking powder, baking cocoa, and coconut sugar. Stir to combine. Add almond milk, egg, vanilla extract, almond butter and a pinch of salt. Whisk until incorporated and batter is smooth. Lightly coat inside of mug with spray and pour batter into mug.
2. Microwave mug cake for 1 minute and 30 seconds. Sprinkle mini morsels on top.
Recipe Courtesy of Chef Audrey, ALDI Test Kitchen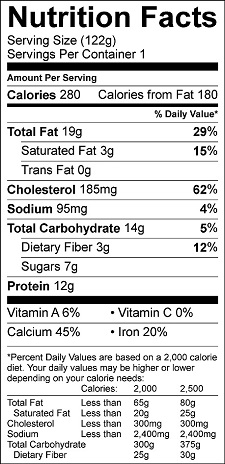 The nutritional and special diet information provided with recipes on the site is intended to be a helpful educational resource. The information is not intended to be a substitute for medical advice by a licensed health care professional.
Product information can change without notice, so if you have dietary restrictions and/or allergies it is critical to read all product labels carefully before purchasing and consuming a product.