Crunchy Fish Bites
A fiber-packed take on a kid favorite!
Directions:
1. Preheat oven to 375°.
2. Line a baking sheet with aluminum foil and coat with cooking spray.
3. Season tilapia fillets with salt and pepper, to taste. Reserve.
4. Whisk egg whites with water to create an egg wash. Reserve.
5. In a food processor, pulse bran flakes, coconut, parsley and lemon zest until it resembles breadcrumbs. Reserve.
6. In a medium bowl, whisk mustards, honey, lemon zest, lime zest, lime juice and yogurt together. Chill.
7. Dip seasoned fish into egg wash then coat in bran mixture. Place a few inches apart on prepared baking sheet.
8. Spray fish with cooking spray and bake for 15 minutes. Serve with yogurt sauce.
Recipe Courtesy of Chef Tricia, ALDI Test Kitchen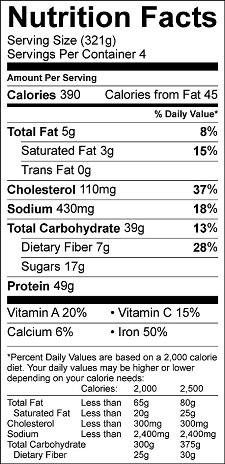 The nutritional and special diet information provided with recipes on the site is intended to be a helpful educational resource. The information is not intended to be a substitute for medical advice by a licensed health care professional.

Product information can change without notice, so if you have dietary restrictions and/or allergies it is critical to read all product labels carefully before purchasing and consuming a product.