Strawberry Yogurt Bars
Directions:

Preheat oven to 375°.
In a medium saucepan over medium heat, combine 4 cups strawberries and sugar. Cook for 5 minutes. Stir in vanilla.
In a small bowl, whisk together cornstarch and water until dissolved. Stir mixture into saucepan and cook for 3 minutes, until thickened. Pour into a medium bowl and refrigerate until cool.
In a large bowl, combine crispy oats and butter spread. Press into an 8x8-inch baking dish and bake for 10 minutes. Cool to room temperature.
Stir yogurt into cooked strawberries and pour on top of crust. Top with remaining 1/2 cup strawberries and refrigerate for 4 hours.
Cut into 9 squares and serve. Best eaten with a fork.
Recipe Courtesy of Chef Linsey, ALDI Test Kitchen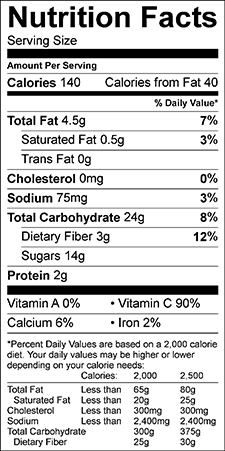 The nutritional and special diet information provided with recipes on the site is intended to be a helpful educational resource. The information is not intended to be a substitute for medical advice by a licensed health care professional.

Product information can change without notice, so if you have dietary restrictions and/or allergies it is critical to read all product labels carefully before purchasing and consuming a product.