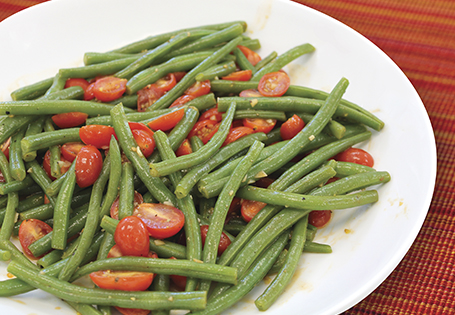 Sautéed Green Bean and Tomatoes
Directions:
Bring a large pot of water to boil.
Place green beans in water and cook for 3 minutes, drain and immediately place in a large bowl of ice water. Drain and pat dry.
In a skillet, heat oil over medium heat. Add green beans, garlic and tomatoes. Season with salt and 1 teaspoon pepper. Sauté for 5 minutes or until beans are al dente.
Whisk drippings with mustard, vinegar, honey and remaining teaspoon of pepper.
Pour over beans and toss to coat. Serve immediately.
Recipe Courtesy of Chef Alyssa, ALDI Test Kitchen