Smoky Corn Soup
Directions:
In a large skillet, heat the olive oil over high heat. Add red bell pepper, corn, garlic and onion. Sauté for 10-15 minutes until soft and slightly charred.
In a blender, combine the sautéed mixture, chicken broth, half and half and seasonings. Purée until smooth and season to taste with salt.
Transfer the soup to a medium saucepan. Bring to a boil, reduce heat and simmer for 3 minutes, stirring occasionally. Transfer to serving bowls.
Recipe Courtesy of Chef Michelle,
ALDI Test Kitchen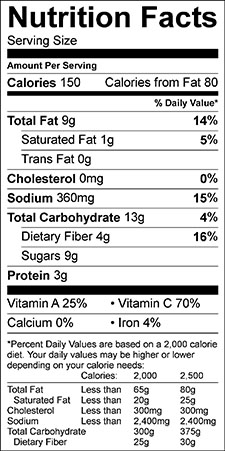 The nutritional and special diet information provided with recipes on the site is intended to be a helpful educational resource. The information is not intended to be a substitute for medical advice by a licensed health care professional.

Product information can change without notice, so if you have dietary restrictions and/or allergies it is critical to read all product labels carefully before purchasing and consuming a product.