Whole Grain Zucchini Pear Bread
Directions:
Preheat oven to 350°. Coat a loaf pan with cooking spray.
In a large bowl, whisk together the flour, baking soda, baking powder, cinnamon and salt. Set aside.
In a separate bowl, combine the pear, zucchini, egg, yogurt and honey.
Add the wet ingredients to the dry ingredients and fold until just combined. Spread the batter in the prepared loaf pan and bake until golden brown, 40-45 minutes.
Recipe and Photo Courtesy of Amanda Rettke, I Am Baker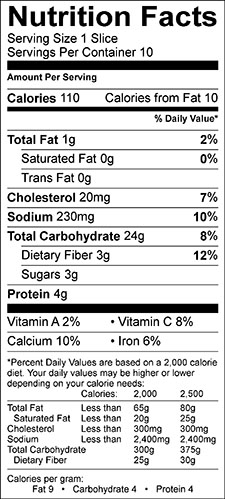 The nutritional and special diet information provided with recipes on the site is intended to be a helpful educational resource. The information is not intended to be a substitute for medical advice by a licensed health care professional.

Product information can change without notice, so if you have dietary restrictions and/or allergies it is critical to read all product labels carefully before purchasing and consuming a product.