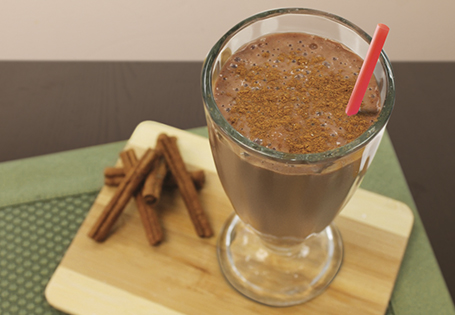 Chocolate Cinnamon Pudding Shake
Directions:
In a medium bowl, combine chocolate pudding mix and 2 cups milk. Whisk until smooth and refrigerate for 10 minutes or until set.
Meanwhile, combine remaining milk and cinnamon squares in a blender and puree for 30 seconds.
Add ice cream and pudding mixture to blender and blend for 30-40 seconds.
Pour into a tall glass and garnish with a sprinkle of ground cinnamon.
Recipe Courtesy of Chef Kevin, ALDI Test Kitchen