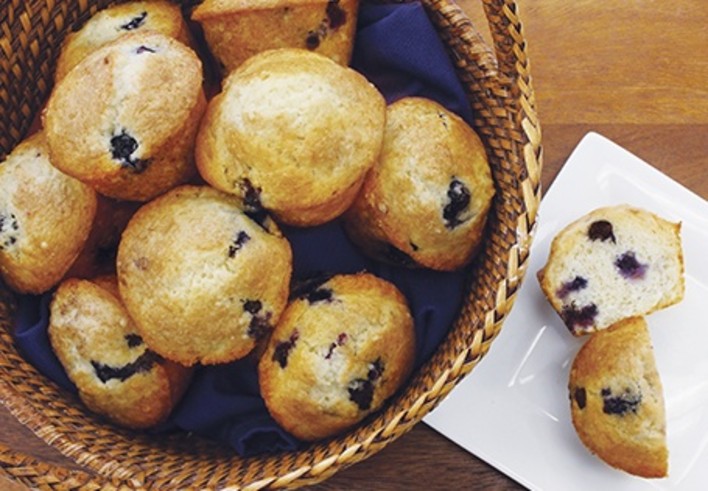 Lemon Blueberry Cake Mix Muffins
These are easy and delicious.
Directions:
Preheat oven to 375°. Coat a standard muffin pan with cooking spray.
In a medium bowl, cream the banana and coconut oil.
Add the eggs and zest; beat well. In a small bowl, combine the milk and lemon juice. Allow to sit for 5 minutes.
Alternate adding the cake mix and the milk to the banana mixture until just combined. Fold in the blueberries.
Divide the mixture between the muffin cups in the prepared pan. Bake for 20 minutes.
Recipe Courtesy of Chef Stacey, ALDI Test Kitchen