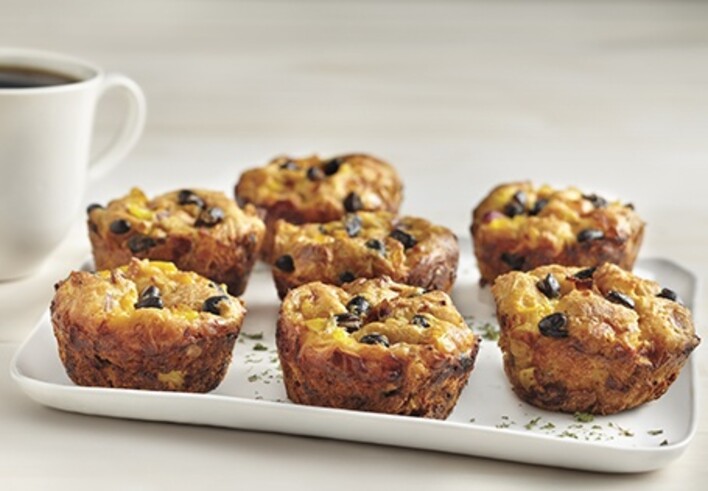 Mini Southwest Stratas
Make it the night before, freeze it and microwave them at your leisure.
Directions:
Preheat oven to 375°. Prepare a 12-cup muffin pan with cooking spray.
In a skillet, heat the oil over medium heat. Sauté the bell pepper, onion and corn for 5 minutes. Add the black beans, cumin, paprika, 1 ½ teaspoons salt and 1 ½ teaspoons pepper. Stir until well combined.
In a large bowl, whisk together the eggs, half & half, remaining salt and remaining pepper.
Add the croissants, vegetable mix, cheese and bacon bits. Divide the mixture among the muffin cups. Bake for 25 to 30 minutes. Allow to cool.
TIP: Freeze the muffins for future breakfasts. Thaw overnight, then pop in the microwave to reheat.

Recipe Courtesy of Chef Michelle, ALDI Test Kitchen