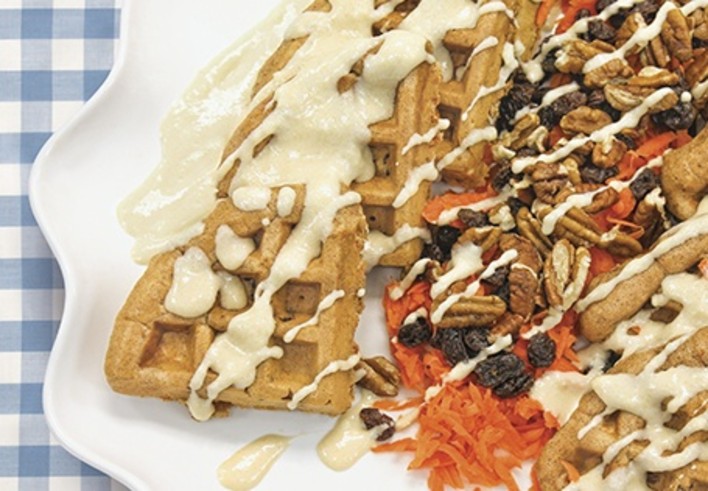 Carrot Cake Waffles with Maple Cream Cheese Drizzle
Directions:
For waffles: Preheat waffle iron. In a large bowl, combine baking mix, cinnamon and brown sugar. Whisk in milk, oil and egg until fully incorporated.
Fold in pecans, raisins and carrot.
Coat waffle iron with butter spray. Ladle ½ cup of batter onto iron. Cook for 6-8 minutes or until waffle is golden brown. Serve immediately.
For cream cheese drizzle: Using an electric mixer, beat cream cheese and syrup until fully incorporated. Drizzle over waffles.
TIP: Waffles can be placed in zip top bag, frozen for up to 3 months and reheated in a toaster.
Recipe Courtesy of Chef Scott, ALDI Test Kitchen