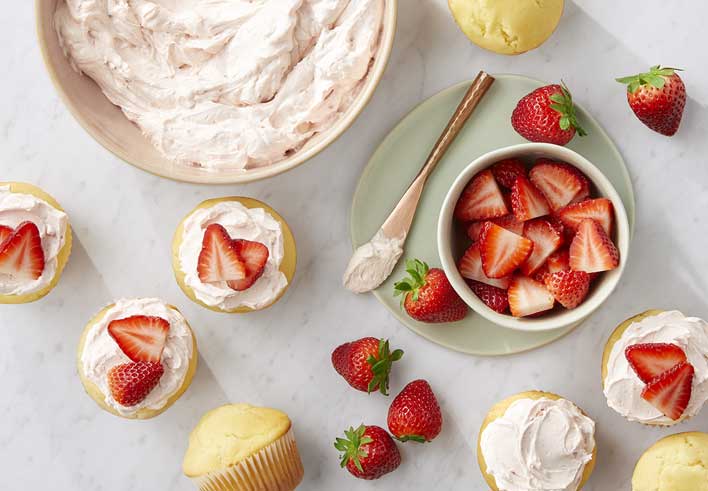 Gluten-Free Strawberry Cupcakes
Directions:
Preheat oven to 350°. Place 12 liners in a cupcake pan.
Prepare cake mix according to the package instructions using the eggs, milk and oil. Bake for 18-23 minutes. Cool completely.
For frosting: In a double boiler over medium heat, combine egg whites and sugar. Whisk until sugar dissolves. Transfer mixture to an electric mixer bowl and mix on medium speed until stiff peaks form and bowl has cooled to room temperature. Add the butter, one tablespoon at a time. Continue to beat until light and fluffy. If mixture breaks, continue beating it until it comes back together (this may take up to 10 minutes). Whip in preserves.
Frost cupcakes, garnish with strawberries if desired. Store on counter for up to two days; refrigerating will cause frosting to become very stiff.
Recipe Courtesy of Chef Stacey, ALDI Test Kitchen