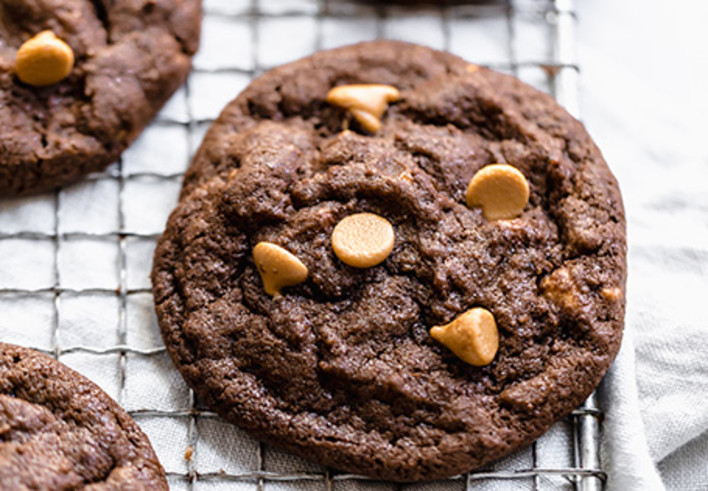 Chocolate Peanut Butter Chip Cookies
A chewy chocolate cookie studded with peanut butter chips.
Directions:
Preheat oven to 350 degrees. Line two baking sheets with parchment paper and set aside.
In a medium bowl, cream the butter and brown sugar together until the mixture becomes light and sugar mostly incorporates, about 2 minutes. Add in the egg and vanilla.
In another bowl, sift together the flour, cocoa powder, baking soda and salt. Next, add the dry ingredients into the butter mixture, stirring until just combined. Gently fold in the peanut butter morsels, being careful not to overmix the dough.
Scoop 2 tablespoons of dough onto cookie sheets, leaving about 2 inches of space in between each ball of dough.
Bake for 10 minutes. Let cool on cookie sheet for 10 minutes before serving.
Recipe and images courtesy of Broma Bakery.