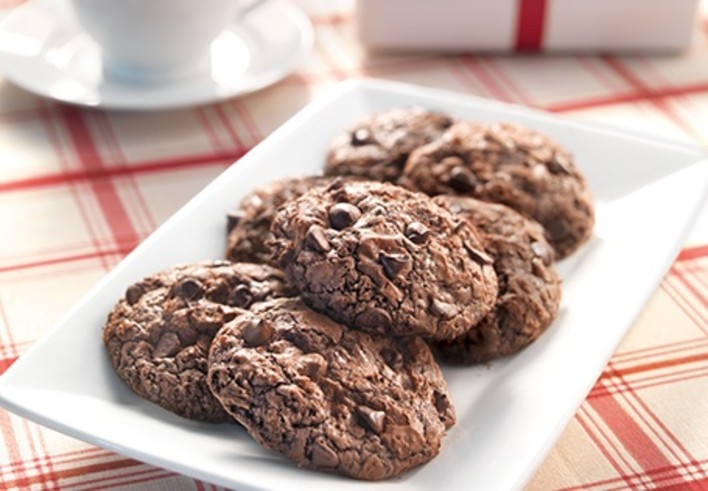 Coffee Chocolate Chip Brownie Cookie
Directions:
Preheat oven to 350°. Line 2 baking sheets with parchment paper.
Using an electric mixer, combine butter, water, Irish cream, eggs, coffee, brownie mix and flour in a medium bowl. Blend on low speed until just blended together.
Fold in sandwich cookies and chocolate morsels. Do not over mix.
Scoop dough by tablespoons, spaced 2 inches apart, onto prepared baking sheets. Bake for 12 minutes. Let cool 5 minutes on baking sheet, then transfer to wire racks.
Tip: Serve with vanilla ice cream or make into an ice cream sandwich cookie.
Recipe Courtesy of ALDI Test Kitchen