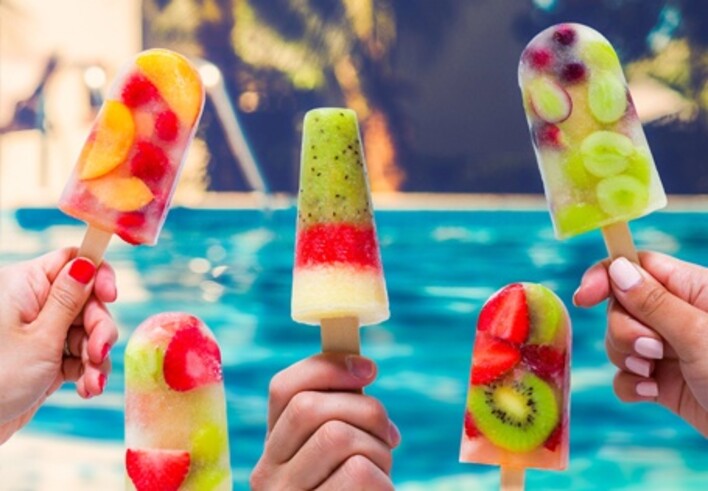 Total Time:
2 hours, 15 minutes
Freezie Fruit Pops
Mix and match your favorite fruits and juices to create healthy fruit pops, perfect for a summer party.
Directions:
Place your favorite fruit in a popsicle mold or small plastic cup. Fill with enough juice to cover fruit; insert popsicle stick. Freeze for 2 hours or until solid.
Remove from mold and enjoy. For a grown-up version, use wine instead of juice.
Recipe Courtesy of Chef Alyssa,
ALDI Test Kitchen