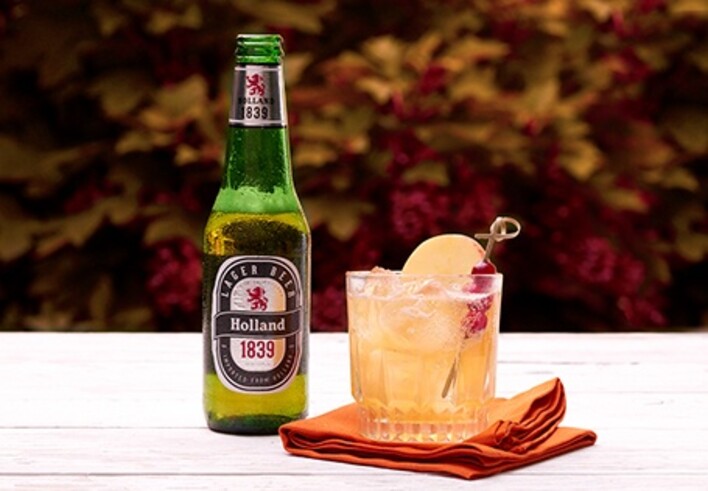 Bourbon Apple Beer
Fall is right around the corner! Celebrate the coming season by raising a glass (or two) of this tasty cocktail featuring a light-bodied Holland Lager.
Directions:
In a medium bowl, whisk together bourbon, honey, cinnamon and apple juice.
Pour apple juice mixture evenly into two medium glasses. Top with equal amounts of beer in each glass. Serve chilled or over ice.
Recipe Courtesy of Chef Linsey, ALDI Test Kitchen