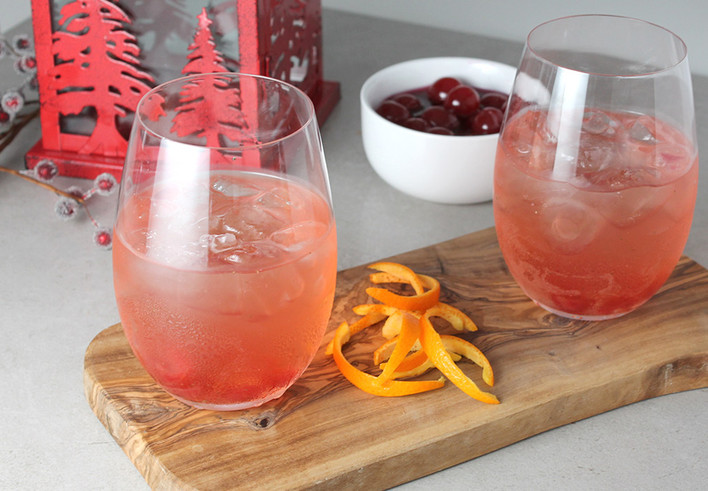 Prep Time:
2 minutes (plus 1 hour to chill)
Total Time:
17 minutes (plus 1 hour to chill)
Rudolph's Winter Punch
Rosemary or thyme infused cocktail with cava and gin.
Directions:
For the simple syrup: In a small saucepan, bring water, sugar, rosemary or thyme and orange peel to a boil. Reduce heat, simmer for 10 minutes. Strain and chill for 1 hour.
For the cocktail: In a glass, combine 3 tablespoons simple syrup, cava, gin and cherry juice. Stir and garnish with crushed cherries and orange twist.
Tip: Use remaining infused simple syrup in other cocktails or iced tea.
Recipe Courtesy of Chef Michelle, ALDI Test Kitchen