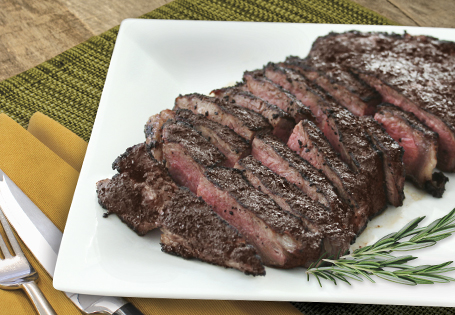 Black Pepper and Cinnamon Coffee Rub
Directions:
Preheat grill to medium-high heat.
In a small bowl, combine coffee, pepper, salt, cinnamon and chili powder.
Pat strip steak with a paper towel until dry then rub evenly with thin layer of canola oil. Rub with coffee mixture and grill immediately to desired doneness. Rest meat for 5 to 10 minutes before serving.
Recipe Courtesy of Chef Scott, ALDI Test Kitchen