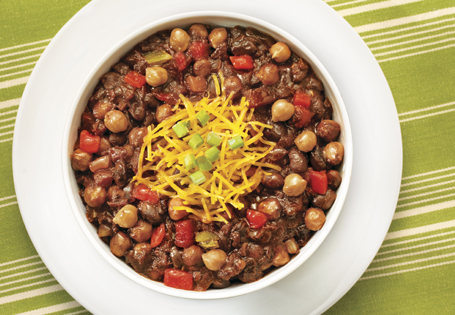 Pantry Chili
Directions:
In a small bowl, soak the chili peppers in hot water.
Pour the peppers and water into a blender. Blend until smooth. Pour into a medium pot.
Add remaining ingredients except for salt and pepper. Simmer for 45 minutes. Season to taste with salt and pepper.
TIP: Top with shredded cheese or sour cream and serve with chips or crackers.
Recipe Courtesy of Chef Stacey,
ALDI Test Kitchen