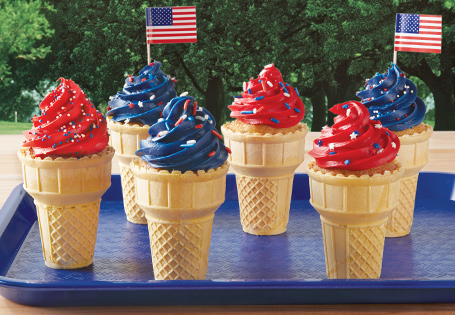 Patriotic Cup Cones
Looks like an ice cream cone, but it's a cupcake!
Directions:
Preheat oven to 350°.
Stand the cones up in a 13x9-inch pan. You will need 2 pans for 24 cones.
Prepare confetti cake mix according to package instructions.
Fill each cone 3/4 the way with cake mix.
Bake for 30-40 minutes.
Cool and decorate with patriotic frosting and sprinkles!
Recipe Courtesy of Chef Alyssa,
ALDI Test Kitchen