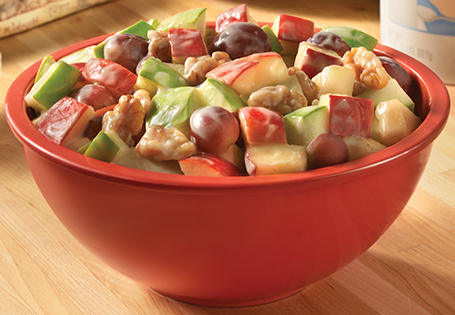 Apple Waldorf Salad
Cool and refreshing, a healthy accompaniment for any time of year.
Directions:
To prepare dressing, add brown sugar to vinegar and stir with a whisk until dissolved.
Add yogurt and stir to combine.
Season with a pinch of salt.
Place salad ingredients in a bowl and add dressing.
Toss to combine.
TIP: Can be eaten immediately, or made up to 3 hours ahead of time and chilled. Stir before serving.

Recipe courtesy of Chef Kates,
ALDI Test Kitchen