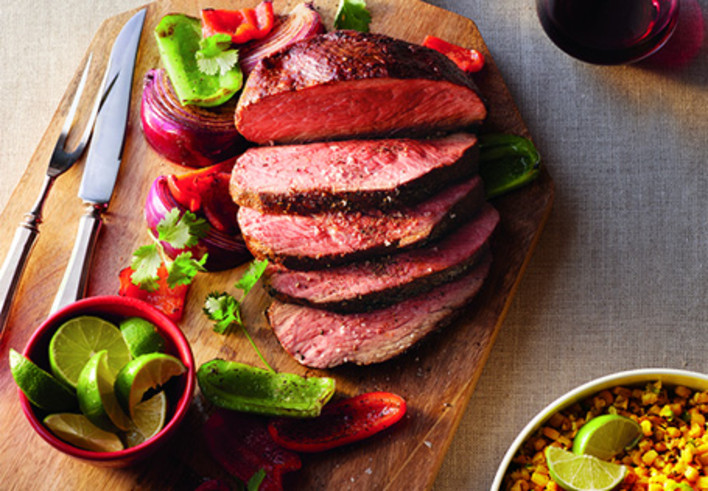 Cook Time:
1 hour, 30 minutes
Total Time:
1 hour, 40 minutes
Zesty Beef Round Roast
Directions
1. Preheat oven to 375°.
2. In a cast iron pot, over medium-high heat, heat olive oil. Add onion and peppers, sauté and reserve.
3. Combine all spices and rub onto roast.
4. In a cast iron pot, sear roast on all sides. Remove from heat, cover and place in oven.
5. Roast for 1-1 1/2 hours or for 20 minutes per pound for a medium rare roast. Baste roast with drippings every 15 minutes.
6. Remove roast from oven and cover loosely with foil. Allow for meat to rest for at least 10 minutes before slicing. Squeeze juice from 1 lime over roast, garnish with lime zest, lime quarters, peppers, onions and cilantro.
Recipe Courtesy of Chef Tricia, ALDI Test Kitchen