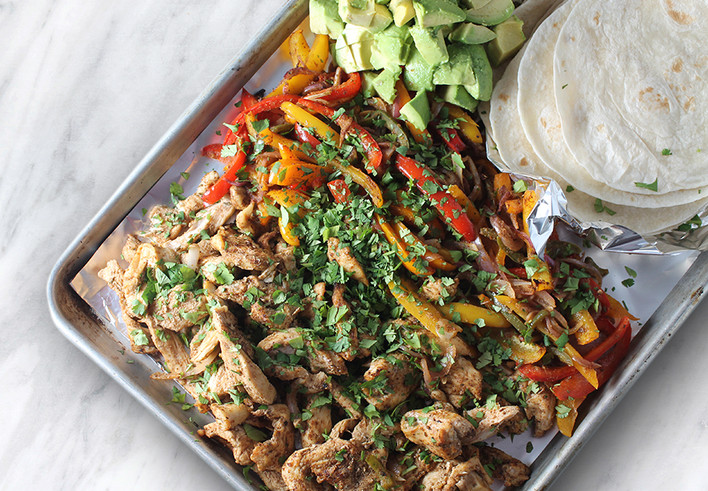 Chicken Fajita Sheet Pan
An easy to make and easy to clean up delicious quick meal!
Directions:
Heat oven to 375°.

Line a sheet pan with aluminum foil. Reserve.
In a small bowl, combine spices. Reserve. In a large bowl, combine chicken, 2 teaspoons oil and half of spice mixture. Spread on half of sheet pan. In a separate bowl, combine peppers, onions, jalapenos and remaining oil and spices.
Bake for 20 minutes or until chicken reaches 165°. During the last 5 minutes, wrap tortillas in aluminum foil and place in oven to warm.
Sprinkle cilantro over chicken and veggies. Serve with lime wedges and chopped avocado.
Recipe Courtesy of Chef Audrey, ALDI Test Kitchen