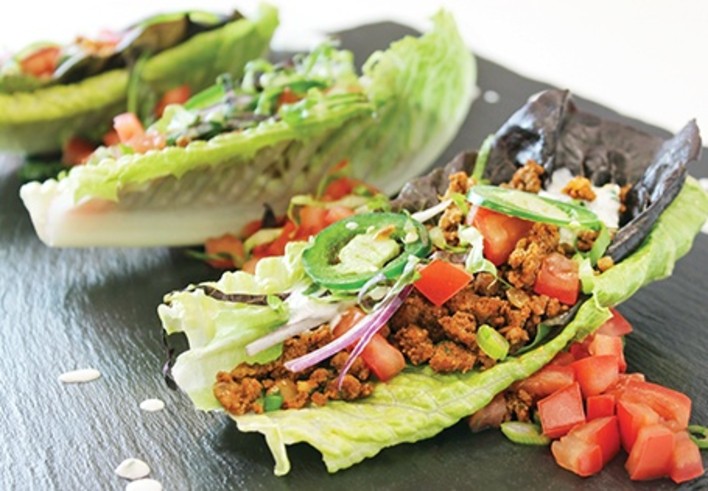 Servings:
5 (2 wraps each)
Zesty Turkey Lettuce Wraps
Directions:
In a large skillet over medium-high heat, brown meat. Add cumin, paprika, chili powder, garlic and salt, stirring until completely cooked. Drain any excess fat. Reserve.
In a small bowl, combine yogurt, sour cream, cilantro and lime juice. Stir to combine and reserve.
Divide meat evenly over 10 pieces of lettuce. Top with jalapeños, tomatoes, onion, avocado and desired amount of sauce. Squeeze lime wedges over lettuce wrap if you need an extra zip.
Recipe Courtesy of Chef Audrey, ALDI Test Kitchen