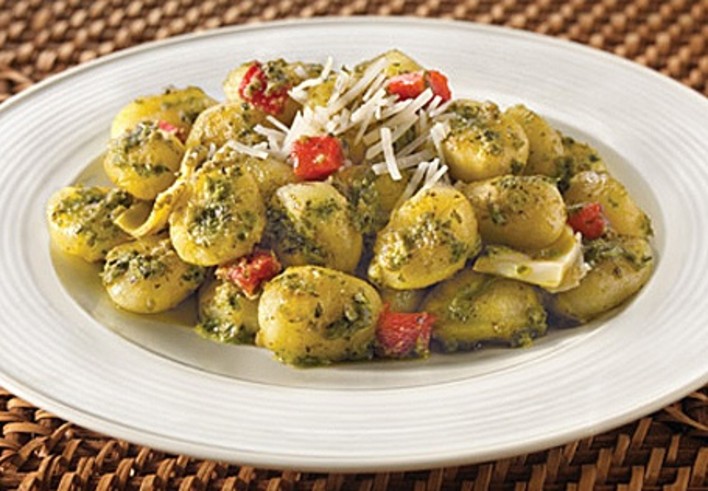 Sautéed Gnocchi
Impress your family with this quick and easy weeknight meal.
Directions:
Heat olive oil in a large skillet over high heat. Add half of gnocchi and sauté about 5 minutes, stirring frequently, until warmed through, light brown and crispy. Remove from pan and drain on a plate covered with a paper towel. Continue with the second batch of gnocchi.
Immediately add artichokes, red peppers and garlic to the hot pan and cook 2-3 minutes to warm through, being careful not to burn the garlic. Add pesto and stir to combine, cooking about 1 more minute. Add gnocchi back to pan, then Romano cheese and half and half, and stir to combine.
Top each serving with additional shredded Romano cheese, if desired.
Recipe Courtesy of Chef Kates,
ALDI Test Kitchen