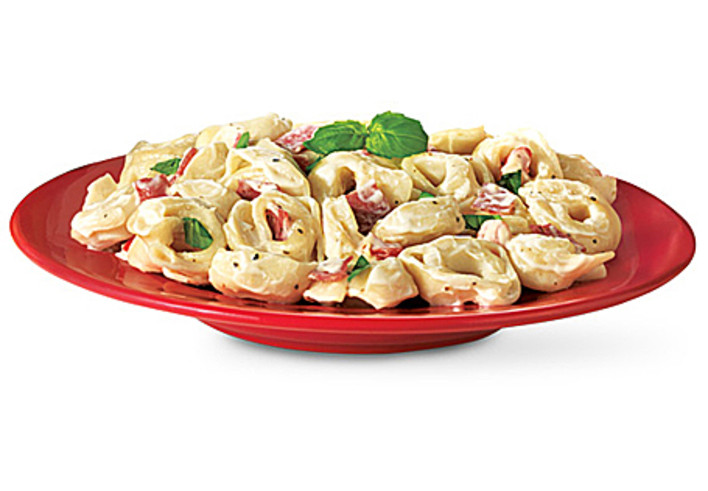 Tortellini in Roasted Garlic Alfredo Sauce
Directions:
Bring a large pot of water to a boil. Cook tortellini according to package instructions.
In a large skillet, heat 1 tablespoon of olive oil over medium-high heat. Add salami and sauté until crisp. Drain on a paper towel.
Add tortellini and red peppers to skillet. Add garlic alfredo sauce and salami and cook until heated through. Top with basil.
Recipe courtesy of Chef Jared,
ALDI Test Kitchen