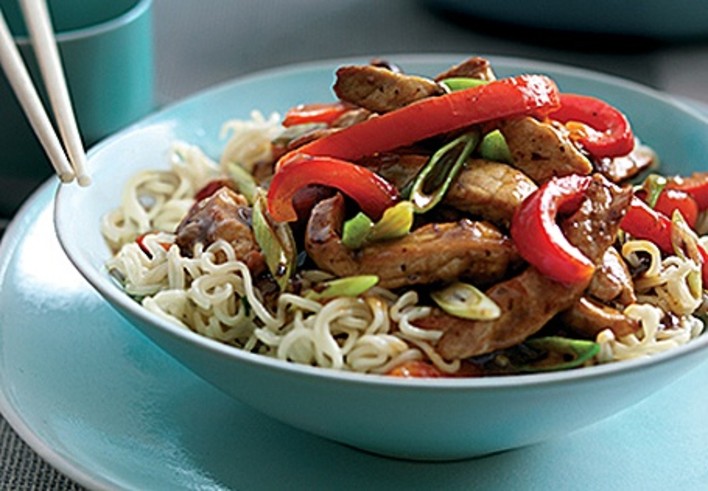 Teriyaki Pork Noodles
A fast and delicious dinner.
Directions:
Slice pork tenderloin into ½-inch strips.
Heat a wok over medium-high heat. Add 2 tablespoons vegetable oil. When the oil is hot, add pork and cook until brown, approximately 8 minutes.
Add red pepper, garlic and green onions and sauté for 3-5 minutes.
Meanwhile, cook noodles according to package instructions, omitting the seasoning packet.
Add soy sauce to wok and toss with meat and vegetables. Cook for 1 minute.
Place noodles into a bowl and top with meat and vegetables.
Recipe courtesy of Chef Alyssa,
ALDI Test Kitchen