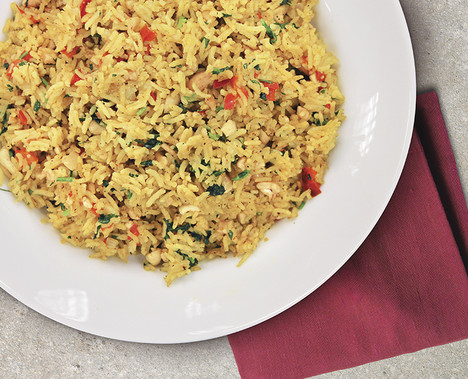 Curry Rice
Directions:
In a medium saucepan, heat the oil over medium-high heat. Add the onion and bell pepper and sauté for 2 minutes.
Stir in rice, cook for 1 minute, stirring occasionally. Add the almond milk or chicken stock, curry, salt, pepper and sugar. Bring to boil, reduce heat. Cover and simmer for 12-15 minutes or until all liquid is absorbed and rice is tender.
Add the cilantro and cashews, toss until well combined. Serve hot or cold.
Recipe Courtesy of Chef Michelle, ALDI Test Kitchen