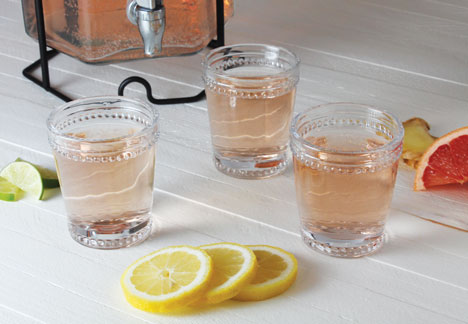 Citrus Ginger Rosé Punch
Directions:
In a small pot, combine ginger, sugar and water to make a simple syrup. Bring to a boil. Remove from heat and allow to cool completely in the refrigerator.
Strain simple syrup and discard ginger.
In a large punch bowl or pitcher, combine rosé and sparkling water. Add simple syrup.
Serve in chilled glasses.
TIP: To impress your guests, freeze lemon slices in ice cube trays or silicone muffin trays and add them to the punch for a pop of color.
Recipe Courtesy of Chef Leigh An, ALDI Test Kitchen