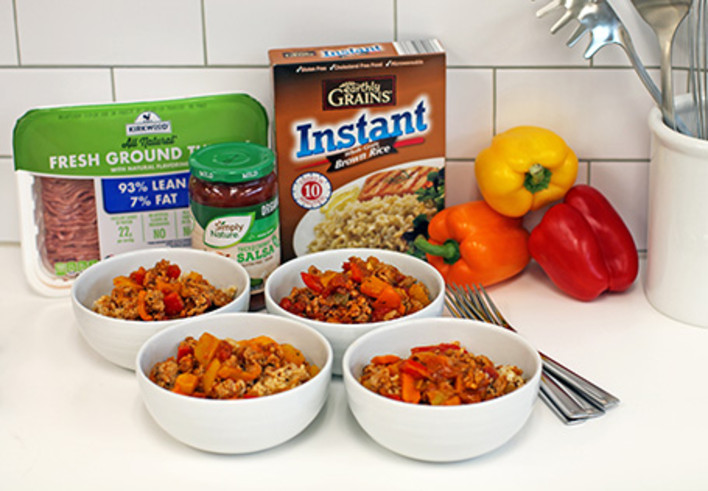 Deconstructed Stuffed Pepper Bowls
Colorful and full of flavor, this easy, family-pleaser takes the stuffing out of stuffed peppers! Try adding a sprinkle of shredded cheese on top for extra flavor.
Directions:
1. Prepare rice according to package instructions. (Two cups uncooked rice will yield 4 cups cooked.)
2. Chop bell peppers into bite-sized pieces.
3. Heat one tablespoon of oil in a non-stick skillet on medium-high heat and sauté peppers in pan for about 5 minutes. Add ground turkey to skillet and stir, breaking the meat up with a spatula or spoon, for about 6 minutes. Add jar of salsa to pan to stir. Allow to simmer for 5 minutes.
4. Serve over prepared rice.