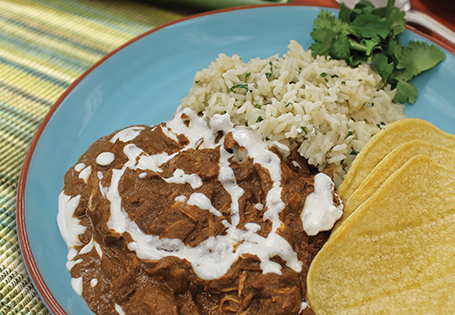 Chicken Mole
Chicken cooked in a classic sauce originated in central Mexico.
Directions:
In a blender, purée the sauce ingredients until smooth.
Place the chicken in a slow cooker. Cover with the sauce. Heat on high for 5-6 hours.
Serve with rice or use as a taco filling. Garnish with sour cream, shredded lettuce and queso fresco.
Recipe Courtesy of Chef Michelle,
ALDI Test Kitchen