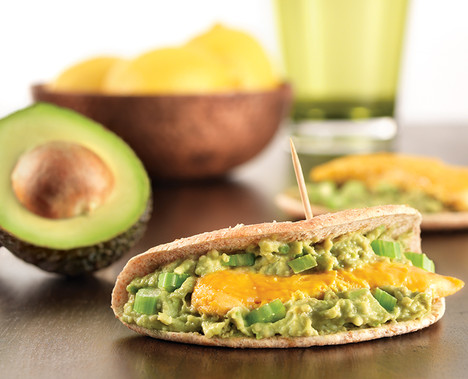 Chicken Sandwich Tacos
Directions:
Preheat oven to 350º. Coat a baking sheet with cooking spray.
In a small bowl, combine mustard and honey. Dredge chicken tenders in mixture and place on prepared baking sheet. Bake for 10 minutes, flip tenders and bake for an additional 10 minutes. Cool.
In a small bowl, smash avocado thoroughly with a fork. Add yogurt, salt and pepper to taste. Mix thoroughly, reserve.
Separate sandwich skinnys to make 4 pieces of bread. Using a rolling pin, flatten out and widen each piece. Divide avocado mixture and celery evenly among sandwich skinnys. Top with cooled chicken tender. Fold sides towards center and secure with a toothpick.
Recipe Courtesy of Chef Megan, ALDI Test Kitchen